All photos on our web site have been completed by Stonehaven Memorials & Granite Supplies, here are another few examples of memorials we have completed. 
All pictures displayed are with the permission of families involved.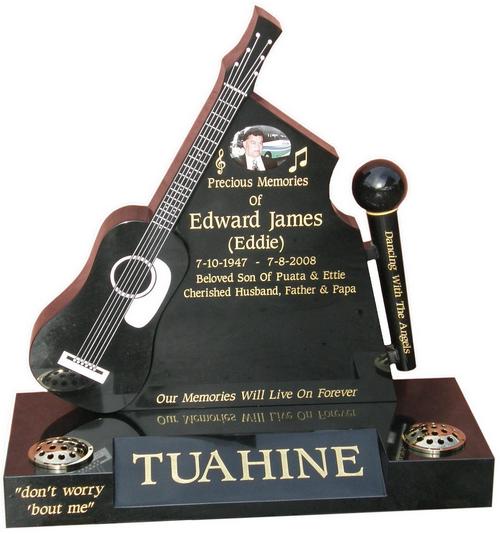 Check out the Guitar in the Photo Album, this is the finished product with the completed art work.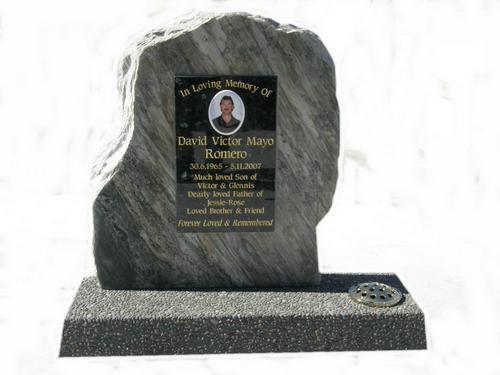 The above memorial is made from Hokitika Alpine Rock with a Granite plaque, sitting on an exposed aggregate concrete base.